Yoga Mat Cleaner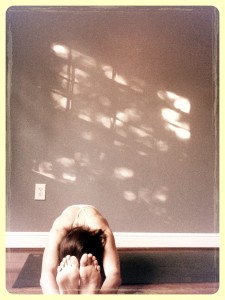 With Sanitizing Essential Oil
Here's an easy recipe to create a sanitizing essential oil spray.
Directions:
Sterilize a bottle by quickly immersing it in boiling water
Fill ¾ full with witch hazel
Add 15 drops of tea tree, grapefruit, lavender or lemon essential oil
Shake to mix
Spray Mat liberally and gently towel dry (if possible, allow to dry in
sun
I love Natures Sunshine essential oils.  They're powerful, pure and safe!  Go to Natures Sunshine to order.
(Those of you who have a pool, drop your mat in the pool and then let it dry in the sun.)