Sharon's lifelong commitment to cultivating ultimate health and wellness began when she was in the 6th grade after losing her mom to cancer. Nine years later to the day, her father passed away of a heart attack. Losing both her parents so early in her life ignited a passion to gain as much knowledge and wisdom as possible to transform her own life — and, over the years, the lives of her students and clients as well.  Sharon is passionate about her work! Working with her will positively impact your life in many ways. 
Gift Certificates Available for all Services.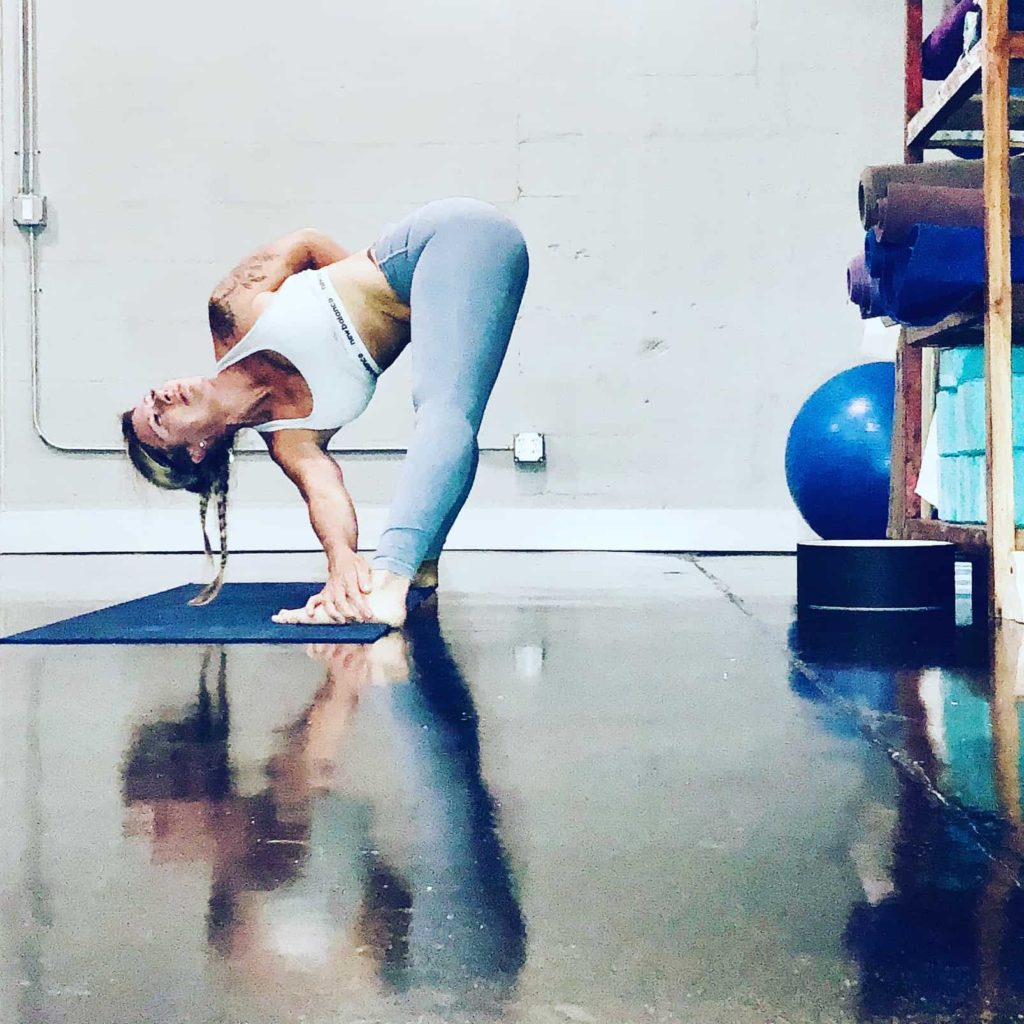 Education and Certifications
Sharon Denton received her E-RYT500 (Experienced Registered Yoga Teacher 500 Level with Yoga Alliance) in 2001 and earned her B.S. degree in Kinesiology from the University of Northern Colorado in 1994. In addition, she holds certifications CPT-AFAA (Athletics and Fitness Assoc of America), BCS & SFC-NASM (National Academy of Sports Medicine), and is a certified TRX Trainer and Kettle Bell Trainer. In the field of nutritional counseling, she is Level 2-Authorized Detoxification Specialist/Clinical Iridology under Dr. Robert Morse. Sharon also is a Certified Transformation Meditation Teacher.
Vibrant Wellness Through a Holistic Approach 
Sharon has seen firsthand that true wellness is a natural result when the body, mind, and spirit are nurtured as a whole, rather than treated as disconnected elements. Combining the whole-body benefits of yoga, personal training, nutrition, and other modalities creates vibrant health from the inside out. Her teachings and approach are born from her own discoveries, discipline, and dedication, which have developed skillfully in a way that guides each individual's journey. 
She has practiced and taught many styles of yoga, studied from many yoga masters from around the world, and has more than 35 years of experience as a yoga teacher. In addition, Sharon has completed certified courses in Patanjali's Yoga Sutras and in Transformation Meditation.
To augment the services she offers clients, she became a certified Personal Trainer in 1994. And, through wellness counseling based on nutrition, herbology and iridology, she helps clients achieve health from the inside out. 
In every session, Sharon meets each client at the place he or she is in at that moment, and paves the way for incredible transformation. 
Sharon's energizing drive fosters her natural, innate ability to bring out the individuality that lies within everyone. Her vast knowledge of how the body and mind works and how to optimize health and vitality is evident in her balanced approach to life. In working with Sharon, you will come away feeling deeply relaxed, rejuvenated, empowered, and creatively inspired.
Sharon is an Ambassador for I'll Pump You Up Supplement Store and is an Alumni Ambassador with lululemon and Clever Training.