Schedule a group class either on the beach or at your desired location.
Contact Sharon at 312.925.9642(YOGA)
Corporate Yoga

Offer Yoga with Sharon during your conference or kick it off with an early morning session. Designed to address the common areas of tightness in the body that suffer from tightness and discomfort. During this mindful practice the group will walk away in balance and a sense of inner harmony. $250/session
Ladies Retreat or
Ladies Night!
Spend the morning or evening in a new and refreshing way. Relax your mind, reconnect with your body, renew and rejuvenate your spirit with the practice of yoga. Breathe Deeply. Tranquility awaits. (Pricing below)
Wedding Day Jitters?

Celebrate your special day with your bridesmaids the morning of your wedding doing a yoga practice that will calm your nerves and reconnect you with your true essence. You will discover ease and peace as you move thorough one of the most important and most memorable days of your life. This can also be incorporated into your Bachelorette Party. (Pricing below)
Yoga for Athletes

Enhance your sports performance, prevent and aid in healing injury, quicker recovery, enhance overall strength, increase flexibility and balance, correct muscle imbalances, improve posture, learn breath control, focused attention, restoration and deep relaxation can be yours by adding yoga to your routine. (Pricing below)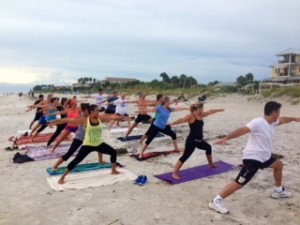 Bootcamp Bliss
Geared towards all fitness levels, modifications offered for all levels, this challenging, calorie blasting fun workout, followed by a blissful yoga stretch and meditation will leave you feeling inspired and energized! (Pricing below)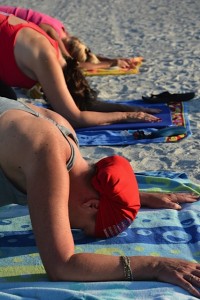 Office Yoga
Unwind and decompress from the day to day corporate lifestyle, unrolling your yoga mat and reconnecting to whats most important. Sitting at a desk, working at a computer and daily challenges will stress the mind and body. Through the yoga practice, one can learn to manage stress and release tension and help one to improve his overall physical and mental health, improving overall outlook. (Pricing below)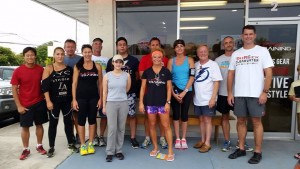 Yoga for Golf or Tennis
Improve your golf game and learn practices taught in yoga that help to develop the mental discipline that the golf game demands. Help to establish balance in your body and mind and elevator your game! (Pricing below)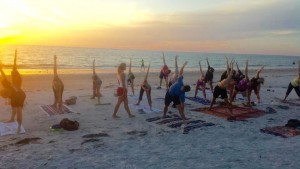 Yoga for Runners
Designed to address the common areas of the body that suffer from tightness, congestion and discomfort. Reconnect with your body and discover the daily difference yoga will make in your life. (Pricing below)
---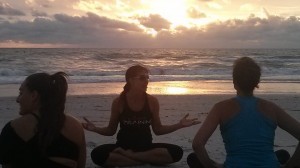 Pricing:
Within Pinellas County:
$125 per Session
Prepaid 5 Sessions: $575.00
($115 per/Session)
Prepaid 10 Sessions: $1,050.00 ($105 per/Session)
Within Hillsborough County:
$150 per Session
Prepaid 5 Sessions: $700.00 ($140 per/Session)
Prepaid 10 Sessions: $1,300.00 ($130 per/Session)
---
First and foremost, I highly recommend Sharon Denton as a yoga instructor! I met Sharon this past April in Clearwater Beach while vacationing for my friend's bachelorette party. I knew the bride would love beach yoga, and after e-mailing back and forth with a few instructors I felt Sharon would be the best fit for us. She made sure our hour-long beach yoga session fit all of our abilities, and even recommended restaurants and other activities to help us have a great weekend. For our class, Sharon took us through sun salutation sequences, and ended with a few moments of complete rest. It was the perfect class to help us relax and re-energize for our crazy weekend ahead. Sharon worked as a hands-teacher and encouraged us all to dive deeper into our poses, focus on our breath, and let our minds float away. I can truly say, coming from New York with my 3 jobs and full-time grad school schedule, I have not felt that refreshed in well over a year. Thank you Sharon for such an amazing class!
I hope you know how amazing our class was! I don't think I would have planned on visiting Clearwater again, but now I want to come just to experience another yoga class with you!
Best,
Emma
PS. With your help in our class I've noticed I've "fixed" my downward dog pose a little bit. I feel much more of a stretch in the back of my legs now.
Sharon did an amazing on the beach class in Clearwater for myself and my 4 boys. She was able to gear toward all levels, her corrections were perfect and the class was exactly what we all needed. Thank you Sharon!!!
-Shannon Cavaluchi-Lindstrom