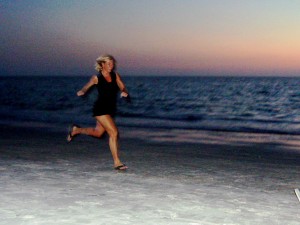 One of the greatest moments in life is realizing that two weeks ago your body couldn't do what it just did!
Time is limited; it can be a challenge to prioritize your fitness, health & wellness. Without a healthy mind and body, your quality of life will suffer and those you care about will be affected as well. Enhance your overall well being by shedding excess body fat and increasing lean muscle mass, creating a healthy, more efficient metabolism that will burn calories around the clock—even when you're not in movement. A personalized program will help you have more power, strength, speed, agility, endurance, balance & flexibility. Your cardiovascular health will improve with balanced cholesterol levels. Your blood
pressure will benefit, promoting longevity, memory, an improved sex life, mood enhancement, disease prevention, stronger bones, and a calmer disposition. You will be able to respond thoughtfully to a stressful situation, not just react.
Keeping things fresh, changing your routine to include both yoga and fitness can prevent boredom and stimulate growth, constantly challenging yourself to become stronger and healthier. Life's a journey; by learning exercises, proper alignment, cross training, meditation, yoga and energy cycles, you can experience the change in your life that you have always wanted.
Sessions held at Clearwater Beach Fitness or other locations to be decided upon.
One Hour Sessions
Individual $80
12 Prepaid $75/each $900
Additional $20 per/session for additional individual.
30-Minute Sessions
Individual $55
12 Prepaid $50/each $600

Additional $10 per/session for additional individual.
If I could describe today's workout in one word, it would be epic! Thank you for an amazing experience and the important knowledge you shared with me. It was fun and challenging all at once. -R. Kattan, 11/2016
Cancellation Policy
Please provide 24 Hour notice if you will need to cancel or reschedule an appointment to avoid full payment for the session.