Sharon will show you the way to cleanse your body of the toxins that are destroying your health and begin the process of complete cellular regeneration that leads to true health.
Detoxification is the most powerful tool used in natural healing to aid the body of the self-healing process. Earth's gifts of fruits and vegetables and botanicals work to regenerate, rebuild and hydrate the body. Detoxification is a process, an art and a science of clearing the body of a high acidic diet (SAD- Standard American Diet is a very high acidic diet) waste products of metabolism, environmental pollutants, artificial sweeteners, chemical preservatives and medications.  A high acidic diet over time create a condition called Acidosis in which cells, tissues and organs begin to break down and eventually malfunction leading to what modern medicine calls diseases. Detoxification, can be done mildly or go deeply depending on what health concerns one may have.
Iridology is the study of the iris as it relates to the quality of your body's cells. Originating over 500 years ago, it is one of the best health assessment tools to reveal strengths and weaknesses in the body. This is not required to begin your Detoxification journey, however it is very helpful in awakening you as to why you will want to clean up your diet and make overall shifts in your life-style.
The information your iris holds regarding your body's cellular strengths and weaknesses is a valuable starting point on your journey to true health. It's absolutely fascinating to see through your own eyes what is happening inside your body and to watch through your own eyes if your body healing, or not, it is all up to you! You will see changes in your iris overtime as your body detoxes and gains vibrant health.
Introduced to Herbology in 1995 with Williams Herbal out of Arvada, Colorado, Sharon worked closely with the owner and assistant in helping her clients gain true health. When she moved to Chicago-land area in 2001, she discovered
Natures Sunshine and has been blessed with having a wonderful Master Herbalist to work under ever since. In January 2018, Sharon earned her Level I Detoxification Specialist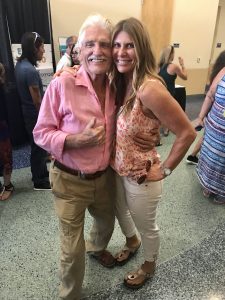 Certification and in October 2018 she earned her Level II Detoxification Specialist and Clinical Iridologist Certifications under Dr. Robert Morse from the International School of Detoxification. Sharon is passionate about guiding any individual ready to heal their body through cellular regeneration, achieving a higher quality of life and ultimately regain vibrant health. Nutrition has been a lifelong quest to understand the best methods to vibrant health.  With over 30 years of experience, Sharon is more equipped than ever to guide and show the way to total health and creating ongoing balance in the body, mind and spirit.
Initial Consultation  $250 -(Includes first and second appointments) Iris photo and Health History. In this 90 to 120 minute long session, I will take a photo of each iris, gather information from you and teach you about how detoxification works and how to get started.  We will schedule a follow up appointment where I  will go over your iris report with you and answer any questions you may have. If you would prefer, you can email your iris photos to me, and then I will read the story of your eyes before we meet.
Follow-Up Consultation  $125 -Need extra support?  This appointment will get you back on track, providing the additional support you need to give you a deeper understanding of Detoxification.  You will leave reenergized to get back on track.  Includes going grocery shopping or learning how to make smoothies, juices, or meals, if needed.
When you become a client of mine, I will always be there for you along the process.  Continued support through email, text or phone calls.